WE'VE MOVED

Please note our Head office new address and Tel/Fax No. as of January 7, 2013

APRIORI CORPORATION
 Akihabara OS Bldg. 9 F
 5-3-1 Sotokanda, Chiyoda-ku, Tokyo 101-0021, Japan
  Tel : 81-3-5812-0851
  Fax: 81-3-5812-0831
  E-Mail: info@apriori.co.jp 


Technical innovation for new materials, energy, pharmaceutical industry and advanced electronic industry is the main aim of Apriori.
                                     

Win the trust of your customers.

APRIORI specializes in world's advanced scientific technologies and marketing them in the Japanese market.

Your marketing strategies the critical first key to opening up successful business in Japan.

Just join us and make it happen !



ew

APRIORI CORPORATION
   Tokyo, Japan
Establishment: May 1983
Registered Capital 10,000,000 yen
Management: Yasuyuki Mase, President
Bank Reference: Mizuho Bank Ltd. - Kanda Branch

Address:
Head Office:  Akihabara OS Bldg.9F  5-3-1,Sotokanda, Chiyoda-ku,Tokyo 101-0021, Japan
Technical Center:  1-1-2, Isehara, Kashiwashi, Chiba 277-0883, Japan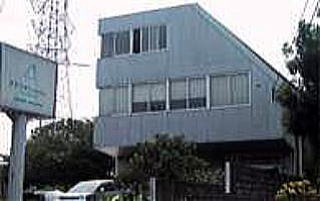 APRIORI Technical Center (TC)
Provides customers with after following & maintenance of our domestic/overseas products, and it is highly evaluated by our customer.
In addition, TC offers customers design & production for custom-made process control system.
Our experienced professional engineers in TC are able to work in various technical fields as mechanical, scientific, electrical and so forth.
Through plenty of experience & success for reactive control in basic technology of the latest science technology, TC has acquired the high level of trust from our customers.



APRIORI's History:
1983 Founded in May 10th, and at establishment recording in August 8th
1987 Technical Center was established
1996 Technical Center has moved
1996 Headquarter has moved
2001 Technical Center has moved to the present place
2013 Headquarter has moved to the present place

APRIORI Corporation was founded in May 1983 at Kanda-kajicho,Chiyoda-ku, Tokyo Japan.
The founder had been a sales engineer of the fluid controls in the importers for heavy industries such as space, nuclear, ocean, military armament, ferrous and non-ferrous industries.
So, he mainly handled sophisticated US products and learned engineering and sales know-how. Moreover, he was fortunate to have had an opportunity to join most of the national projects of our country. He has full of knowledge and experience especially in High pressure, High Temperature and Cryogenic handling requirement.

At the foundation of APRIORI, semi-conductor manufacturing industry was about to boom, therefore, business target of APRIORI was aimed at fluid controls in association with the semi-conductor production.
Furthermore, APRIORI started development & manufacturing of thin-film deposition system and chemical reaction control system as truly excellent engineers have joined.

Since the foundation, APRIORI has been a dealer of STEC(Standard Technology Inc.) Mass Flow Controller. This product was not famous, but now STEC(HORIBAstec) is the top maker of Mass Flow Controller in the world and APRIORI is the top dealer.

Moreover, APRIORI had been acting as the exclusive representative of Thomas Swan & Co.,Ltd.(U.K)-Semi Div.(MOCVD System and Gas Concentration Monitor).
Thomas Swan's Semi division was totally nameless company at the beginning but became a world-famous semiconductor tool manufacturer as sales grown in Japan. The founder of division sold this successful division to German company as he retired for his age. Since this German company competes our Japanese customers, Apriori decided to withdraw from this business at the end. (1985-2002)

Thomas Swan Ltd. is currently the world-leader in Chemical industry and still providing excellent and outstanding quality products in the market.

APRIORI had became the exclusive representative of Lorex Industries, Inc.(USA) in September 2002.
The sales partnership had been continued until Lorex was acquired by Veeco Instruments Inc.(USA) in April 2011 and APRIORI had finished the exculsive representative.
Lorex industries' Gas Concentration Monitor was just the nameless product at the beginning but became World-standard Gas Concentration Monitor as sales grown in Japan, however history repeats itself, Lorex Industries was acquired by American company in 2011 and Apriori decide to withdraw from this business since this American company competes our Japanese customers again. (2002-2011)

APRIORI's mission is to offer product & service, which is supported by the high level of technologies to the dramatically changing fields as New energy, Pharmastical and Electronic Device industry.


APRIORI's Future:
"APRIORI Brings you Technology Science" is the catch-phrase of APRIORI.
This catch-phrase was made when the company was founded, but remains unchanged.

APRIORI wishes to be the enterprise that support progressive fields like Chemical Reaction Technology and New Energy Creation Technology.
We already have firmly contributed in Metal Organic Chemical Vapor Deposition, Optical Fiber, New Glass Substrate, and further hope to play an active part in Green Energy, Bioenergy production and also Biochemical analysis.



Products Handled
HORIBA STEC,CO.,Ltd. (Japan)
- Mass Flow Controller
SURPASS INDUSTRY Co.,Ltd.(Japan)
- Teflon products
PURERON JAPAN Co.,Ltd. (Japan)
- Pressure Transmitter
MASS-VAC, Inc. (U.S.A.)
- MV-MULTI Trap
- Multiple step trap for vacuum system
Transene Company, lnc.(USA)
- Materials for Electronics
Foxboro by Schneider Electric
-Coriolis Mass Flow Meter
Main Customers
・Air Liquide Laboratories Co.Ltd.
・Asahi Glass Co.,Ltd.
・CASIO Computer Co.,Ltd.
・Central Research Institute of Electric Power Industry
・Dai Nippon Printing Co.,Ltd. 
・Disco Corporation
・Fujikura ,Ltd
・Fuji Photo Film Co.,Ltd.
・Fujistu ,Ltd
・Furukawa Electric Co.,Ltd.
・Japan Tabacco Inc.
・JX (JX Nippon oil & Energy Corporation)
・Kawasaki Heavy Industries ,Ltd.
・KOBE Steel ,Ltd.
・KONICA MINOLTA
・Mitsubishi Chemical Corporation
・Nippon Telegraph and Telephone Corporation
・Osaka Gas Co.,Ltd.
・Pioneer Electronic Corporation
・Shin-Etsu Chemical Co.,Ltd.
・Showa Denko Corporation
・Showa Electric Wire & Cable Co.,Ltd.
・SONY Corporation
・Stanley Electric Co.,Ltd.
・SUMCO Corporation
・Sumitomo Chemical Co.,Ltd.
・Sumitomo Electric Industries ,Ltd
・Taiyo Nippon Sanso Corporation
・Tokyo Gas Co.,Ltd.
・Toshiba Corporation
・Toshiba International Fuel Cells Corporation
・TOPPAN Printing Co.,Ltd.
・Others